Materials selection and failure analysis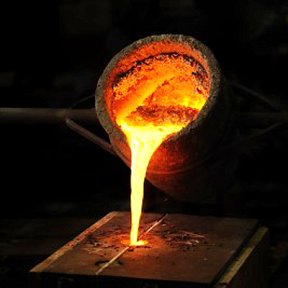 Materials selection and failure analysis is a 1st semester course held at University of Leeds, England.
Semester
1. semester - University of Leeds, UK
Lecturer
Dr. R. F. Cochrane
Course Points (ECTS)
7.5
Contact Information
University of Leeds, UK
Course Overview
Module objectives
The objective of this module are: to apply a knowledge gained of the processing-microstructure-property relationship to the design of alloys for structural applications; to illustrate the state-of-the-art in some conventional structural alloys and show how research has, and continues, to inform the design of these materials; to develop the student's understanding of this process and provide an opportunity for them to carry this out in designing an alloy to a properties brief.
Knowledge outcome
On completion of this module students should:
understand the principles of physical metallurgy and their application to the design of alloys for engineering applications;
understand the historical development of metals and alloys to satisfy the needs of different industrial sectors;
understand the traditional limitations on the properties which may be obtained in particular metals and how metallurgists may seek to circumvent these;
be able to recognise and interpret microstructures in a range of metals and alloys and account for their development;
understand the exploitation of the process-microstructure-properties relationship in the design of structural alloys with an appropriate combination of properties;
understand the basis of the designation of engineering alloys in different systems and the equivalence between these;
be able to select an appropriate alloy and processing route for a particular application;
be able to design an alloy, and attendant processing route, to satisfy a design brief consisting of a set of property requirements;
be aware of current research developments in metallurgy in the conventional structural metals sector and its potential impact on design and technology;
survey and critically evaluate scientific literature.
Outline syllabus
Foundations of physical metallurgy: phase diagrams and phase equilibria; metallic crystal structures and microstructure; mechanical properties, deformation and strengthening mechanisms.
Ferrous metallurgy: carbon and nitrogen in steel - solubility, ordering, carbide precipitation; strain ageing; microalloyed steels; grain size, shape, stability; control of grain size; application of ferrous metallurgy principles to alloy design; inclusions in steel; case studies in carbon steels; low alloy steels; maraging; ausformed and TRIP steels; stainless steels; welding and weldability; cast irons.
Non-ferrous metallurgy: the light metals - alloy designation and physical metallurgy of cast and wrought aluminium, magnesium and titanium alloys; mechanical properties, corrosion behaviour, fabrication, applications; superalloys-classification, physical metallurgy, mechanical properties, processing, application; copper alloys-characteristics of phase diagrams, physical metallurgy, properties of pure Cu, brasses, bronzes and monels; precious metals-gold, silver, platinum, palladium; lead; tin and zinc alloys.
Monitoring of student progress:
On-line tests and in class tests
Project work
1 written examination